Since 2003 when the Russian billionaire Roman Abramovich bought Chelsea, the Blues have transformed from a moderately successful upper mid-table club with the occasional European campaign into a footballing superpower and the reigning holders of Champions League.
Two generations of big spending
After Abramovich coming to the club, they spent 100 million pounds on new players in 2003. The club was still under Ranieri and couldn't deliver despite the mega-spending – it took bringing in Jose Mourinho to start having success. Under Ranieri, they brought in players such as Claude Makelele for £16 M, Damien Duff for £17 M, Hernan Crespo for £16.8 M, Juan Sebastian Veron for £15 M and Adrian Mutu £15.8 M – and those were only the biggest transfers.
Only Duff and Makelele out of those would go on to play a big role in the club, and a vast majority of those players were soon discarded. When Jose Mourinho took charge in 2004/05 campaign, they brought many by now legendary Chelsea players – Petr Cech £7.1 M, Didier Drogba £24 M and Ricardo Carvalho £19.85 M. It was the squad that then won back-to-back titles under Mourinho, with the addition of £24.4 M signing of Michael Essien for next season.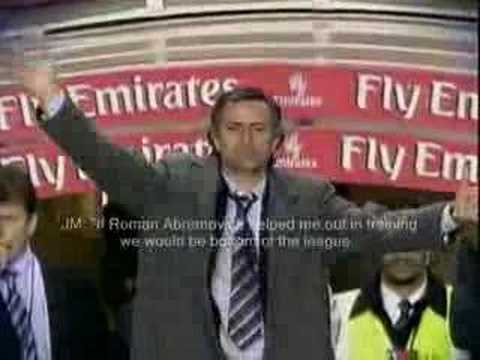 The subsequent managers Avram Grant, Luis Felipe Scolari, Carlo Ancelotti and Andre Villas-Boas of course had their own transfer budgets and spent money, but they didn't require to do such an overhaul as undertaken recently under Di Matteo. Chelsea spent £82M pounds last summer, majority of it going to transfers of Eden Hazard and Oscar for £32M and £20M respectively.
Spending for the new generation to replace the old is not even finished yet, with players like Falcao linked to the club this January and coming summer.
Squad aging
The reason for rebuilding is clear – the original team built by Jose Mourinho has seen their success wane through to players aging and some of them leaving. While players like John Terry and Frank Lampard are still playing a part in the club, they are way over the 30-year-mark already.
The assembling of original squad, due to some blunders, cost over 300 million pounds. Most of big-money transfers of that time have already either left the squad or are leaving or set to leave due to aging. The rebuilt squad has already cost over 200 million pounds and they will still need to replace Ashley Cole and get another striker to compete with Fernando Torres. Not to mention the costs of constantly paying severance for the sacked managers.
Even though there has been two major phases of spending, under Abramovich the club of course has spent lavish fees every summer. For all the massive spending the original generation did bring in some trophies, including three Premier League titles, four FA Cups, two League Cups and the famous last spring's Champions League win.
Of course some of the current squads players already played a part in that triumph.
Can money guarantee success?
Chelsea might spend massive amounts of money consistently, but given it's all funneled from Abramovich massive wealth it won't land the club into trouble – Chelsea FC is one of the few top clubs that's debt-free. Besides, it doesn't seem like Abramovich is getting bored with his toy anytime soon, so the club will see getting big transfer budgets and the money will guarantee that it's always up there, competing for trophies.
Jury is still out for the current squad, though – major trophies seem out of reach for this season, but the improved play might see them land some cup trophy and Hazard, Oscar and Moses all seem exciting prospects for the future – all ready despite their young age to deliver at the highest stage. Time will tell, but certainly Abramovich money has already turned the club into a worldwide brand.